7 tags
5 tags
9 tags
Still Hurting
I just found this note (below in italics) under my Drafts section. I guess I never finished the blog and forgotten about it until now. This was obviously several months old, before my father passed away. Oh, how I miss him! But no one has been hurting more than my mother. I can only imagine the depth of her pain. The deep pain of losing a life partner can only be surpassed by the loss of a child....
6 tags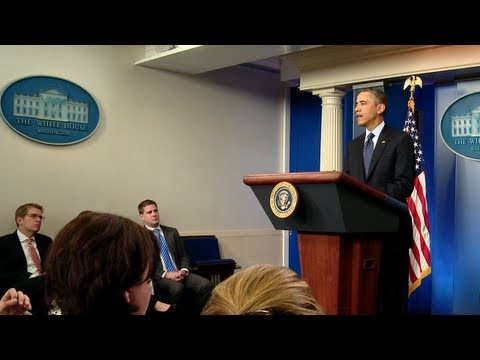 5 tags
1 tag
12 tags
6 tags
9 tags
3 tags
7 tags
11 tags
7 tags
Park Geun-Hye Inaugurated As First Female...
An historic day in the country of South Korea as its very first female President was sworn in today. Park Guen-hye - the 61 year old daughter of the late military dictator Park Chung-hee - took to the podium for her official pronouncement as South Korea's new President. Park faces a tremendous foreign policy challenge from its increasingly tense relations with North Korea and addressed...
10 tags
5 tags
4 tags
9 tags
16 tags
7 tags
6 tags
5 tags
9 tags
7 tags
Get Inspired: Happy Birthday Father →
ocandrew: I am profoundly injured by the loss of my father. Dad would have been 80 years old today. It pains me that he did not live to see his eighties. He was less than two months shy when he passed away. The pain and guilt only deepens for me when I think about how he died. He left this earth…
12 tags
Goodbye Father & 2012
 Farewell 2012. As we say goodbye to another year, it seems like I have to let go all over again. I lost my father this year so it was a difficult one and will never be forgotten. Hopefully and prayerfully, 2013 will promise a new beginnings but without my father. So, I say goodbye again to my daddy and will forever carry your memories and spirit with me.
9 tags
From The Journal
December 23, 2012 - It is now been a month since my father's passing. I am still feeling the pain. The painful memories of dad's precious last week is very fresh, as is the wounds of sorrow and a hurting, grieving heart. I still find it hard to accept he is gone and no longer with us. His absence is such a heavy void for me and my family. I miss him terribly  and wish I could have shared many...
8 tags
http://instagr.am/p/TIIVHwxyH-/ →
It was a somber birthday at best. My first ever without my beloved father. It was quiet for much of the day. I had taken the day off of work and which to be alone to relax and to reflect. Later in the evening, a small group of church friends, past and present gathered together at my place. We enjoyed pizza and this cake. (There was also a beautiful array of other smaller cakes.) It was a...
8 tags
From The Journal
I have some solace knowing daddy saw all of his children and grandchildren before he passed away. I got to stay with him every night in the hospital, hold his hand, promise him a better life for myself, take care of mom and tell him I love him. Nothing more powerful than the redeeming power of love.
9 tags
8 tags
Heading For Home
 I leave for my home in Orange County tomorrow after running a few errands for the family. I have been in Sacramento for two weeks and saw my father pass away. It's been a painful, heartbreaking period for the Kang family. I miss my dad terribly. And I leave tomorrow knowing there is so much left to do. But what concerns me the most is leaving behind a grieving mother. I remember feeling sad for...
6 tags
Get Inspired: Myung Kyu Kang - January 17, 1933 to... →
ocandrew: Our Sabumin was laid to rest this morning. The Kang family wishes to thank all of you who made it out to the wake service last night and the funeral and burial services this morning to pay your last respects to Grandmaster Kang. And thank you too the countless more who upheld Sabumin and…
6 tags
Myung Kyu Kang - January 17, 1933 to November 23,... →
ocandrew:  Our Sabumin was laid to rest this morning. The Kang family wishes to thank all of you who made it out to the wake service last night and the funeral and burial services this morning to pay your last respects to Grandmaster Kang. And thank you too the countless more who upheld Sabumin and his family in your prayers during this most difficult period for them. The family greatly...
6 tags
13 tags
Good Night Father
 My father, Myung Kyu Kang, was a great husband, father, teacher, humanitarian and man of God. He was less than two months shy of his 80th birthday. Dad passed away and went to be with Lord at 5:20 this evening. I cannot believe he is gone.
6 tags
Holding On
I wait in the hospital room next to my father, holding his hand, as he fights for his life. He motions for me to stay close and keep holding his hand, not to let go. I am here. We are in this together.
4 tags
6 tags
Giants Sweep the Tigers to Win World Series!!
My San Francisco Giants are World Series Champions again! Sweeping the Detroit Tigers, 4-0, to win their second world title in three years. Despite a loaded Tigers team that seemed like a team of destiny by crushing the Oakland A's and New York Yankees to earn the American League Championship and a ticket to the 2012 World Series as the favorites, the underdog Giants showed again what...
7 tags
Top 10 Most Memorable Moments In Sports
Here are my top ten most memorable sports moments I've ever witnessed so far: Miracle on Ice: Team USA beats the Soviet Union The Play: Cal Beats Stanford in 1982 game Marvelous Marvin Hagler KO3 Thomas Hearns Sugar Ray Leonard KO14 Thomas Hearns Yuna Kim wins Ladies Figure Skating Gold Doug Flutie's Hail Mary: Boston College beats Miami 1980 Wimbledon Final: Bjorn Borg beats...
4 tags
Great Boxing Trainer Emanuel Steward Dies at 68
The sport of boxing lost another one of its iconic figures today when Emanuel Stewart died at the age of 68 from complications through surgery for diverticulitis. Steward trained an astonishing 41 world champions, including Lennox Lewis, Michael Moorer and current Heavyweight Champions and brothers, Wladimar and Vitali Klitschko. He will, however, best be remembered for his work with Thomas...
3 tags
6 tags
Watch
WE SHALL NEVER FORGET
4 tags
8 tags
Usain Bolt: I Am Legend →
 HE DOES IT AGAIN! Jamaica's Usain Bolt won the 200 meters finals today with another blistering time of 19.32 seconds, duplicating the 100-200 victories (he won the 100 meters gold earlier in the week by running the second fastest time in history, 9.63 seconds) in almost as spectacular fashion as he did at the prior Olympic games in Beijing four years ago. Bolt became the first man to win two...
6 tags
Recent Things I've Noticed & Learned
I suppose I can be labeled as being straight edge. I don't smoke, do drugs, paint my body with tattoos and rarely drink nowadays. Perhaps pseudo-straight edge is more accurate because I do like meat and an occasional cup of coffee. I've enjoyed watching the classic boxing matches on You Tube and about the only thing I watch now on television are animal shows and the occasional...
6 tags
More All-Time Favorite Movies
Watching the Summer Olympics Games from London, the British has adopted the great theme song for Chariots of Fire. It was played during the opening ceremonies and all throughout the venues during the medal ceremonies. What a great movie it is! Although it falls just short of my Top Ten All-Time Favorite Movies, Chariots of Fire and a handful of other great films certainly makes my top 20. While...
7 tags
7 tags
Crowning Achievement
The Miami Heat overwhelmed the Oklahoma City Thunder in Game 5 last night 121-106, to win the franchise second NBA title and LeBron James' first. LeBron had a playoff run for the ages and his dominant performance in the NBA Finals cemented his place amongst the very best all-time. Love him or hate him, you should appreciate him. Already the best player in the game the past couple of years,...
3 tags
A Bird Story
  A little bird was flying south for the winter.  It was so cold; the bird froze up and fell to the ground in a large field. While it was lying there, a cow came by and dropped some dung on it.  As the frozen bird lay there in the pile of cow dung, it began to realize how warm it was.  The dung was actually thawing him out!  He lay there all warm and happy, and soon began to sing for joy.   A...
7 tags
5 tags
6 tags
Author Ray Bradbury has died in California –... →
It is sad to hear the passing of the iconic science fiction writer, Ray Bradbury, at the age of 91. Bradbury's most famous novels - Fahrenheit 451 and the Martian Chronicles - were two of my favorite reads in high school. In fact, they were, along with some of John Steinbeck and George Orwell novels, the only stories that really piqued my interest and I was able to read all the way...